Learning or practicing music can be easier when using a software that can split a music file into instrumental tracks (or "stems"). One can find several such services with some searching.
Many videos have appeared on YouTube e.g. about of Moises a few months ago. Moises and other similar software can (typically) split music into "Vocals", "Drums", "Bass" and "Other" tracks – in the free version.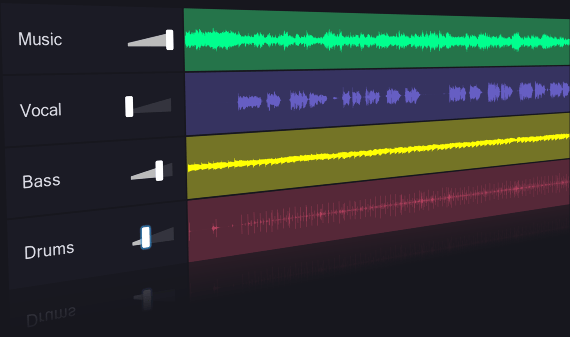 Splitter AI of Vocal Remover that is also free (and that I found a few days ago) can provide not just the above options but a separate "Guitar" track as well! (Even though it's not visible in the screenshot above! 😄)
Based on the first test I like and recommend it!
The only limitation I discovered is that there is a time limit. It is not possible to process several tracks in a row without waiting, but I think anyone can live with that. 🙂
Please support the developer if you if you like the software and if have the possibility to do that!